Our own production of reindeermeat, moose and wildcatched char and trout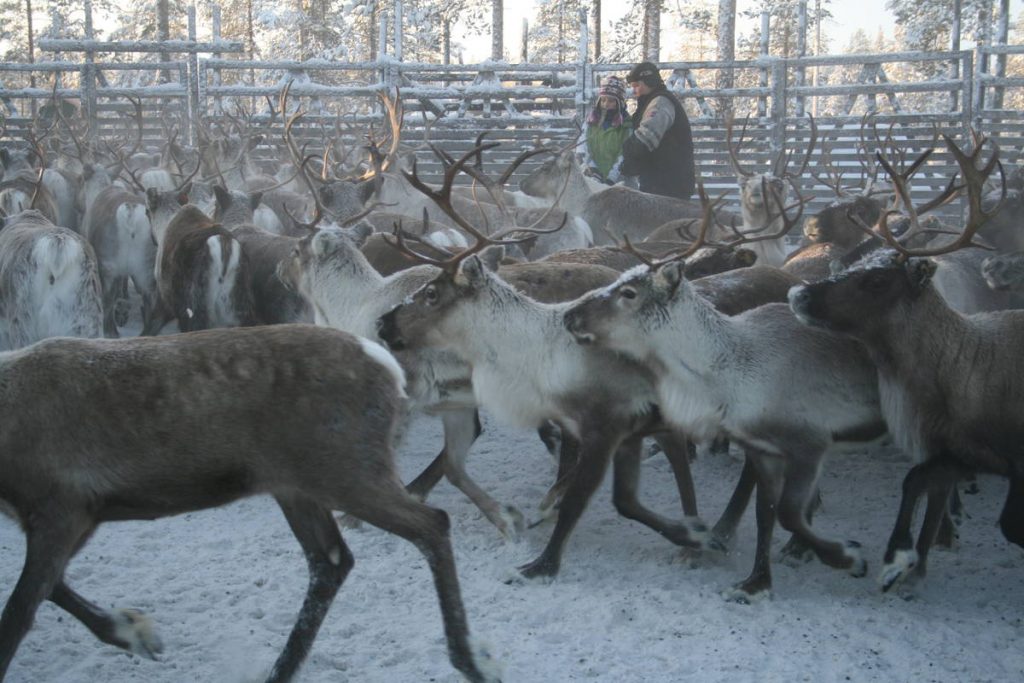 Renbiten is owned by Peter and Helena Andersson, one of the 4 families who is working as reindeer husbandry in Idre Sami village.
We are very proud to take care of the entire chain from monitoring the reindeer to slaughtering ourselves and also butchering our reindeer meat, so that you as customers can find the reindeer meat of the highest quality in any of our stores. We can also offer details from the reindeer that may be difficult to find otherwise.
Our reindeer lives in an area with a very clean environment. They find all their food directly from nature and no vaccinations or additives are given. We also don´t need to transport the reindeer between the different summer and winter countries.