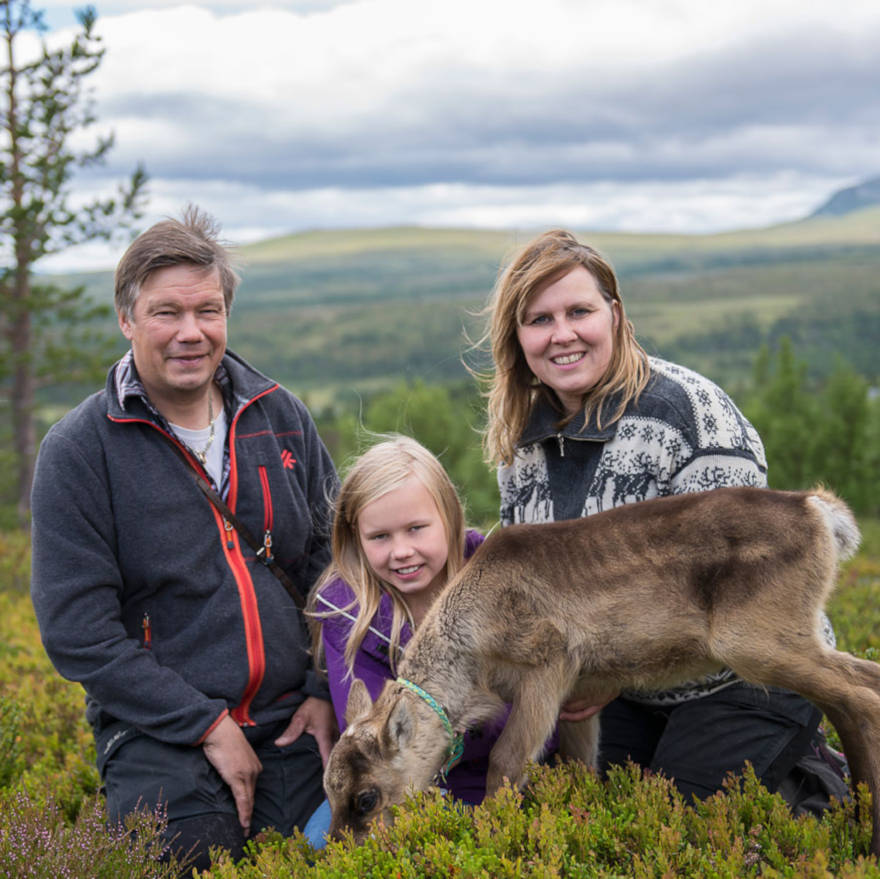 Renbiten is is a family owned sami company in Grövelsjön north of Idre, run by Peter and Helena Andersson. We combine reindeer husbandry with our own butchering, we have shops and offer a variety of Sami experiences together with our tame reindeer.
Read more about Renbiten
Nice words from our coustumers
So wonderfully nice !!! Cozy guide who always had something to tell. Great to both feed and pat the reindeer and not least that the reindeer been taken care of so lovingly
It's like entering a small museum where you get to know everything about the Sami in Southern Sweden. Such sweet people tell you everything you want to know and let you experience history and lifestyle of the Sami people.
A nice shop with nice products. We booked an excursion together with reindeer. Well worth a visit!